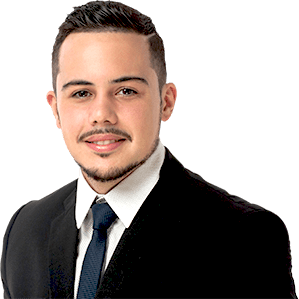 A lifelong resident of Hudson County, Devin Vazquez grew up in North Bergen, surrounded by "all things" real estate. His father, Gene Vazquez, is an award-winning broker who has been in the industry since 1985. 
Devin graduated Magna Cum Laude from New Jersey City University with a bachelor's degree in English Literature and a minor in History and received an honors award for his graduate thesis in 2017. Throughout his undergraduate years, he worked as the sales manager at Crunch Fitness in North Bergen, N.J. He was recognized and awarded each and every quarter by the company as their top salesperson for the Northeast Region of the U.S. from 2016 to 2019.
 
After considering his options to attend Columbia or NYU to pursue a graduate degree in teaching and journalism, Devin decided to join his father's real estate team in 2018. He has become a vital part of The Gene Team: New Construction and Development Specialists and has received the NJ Realtors Circle of Excellence Award. His hard work and dedication to his clients makes him an asset to the success of the team.
Devin is an avid reader and sports "superfan." He enjoys travelling with his wife, Shanelle.